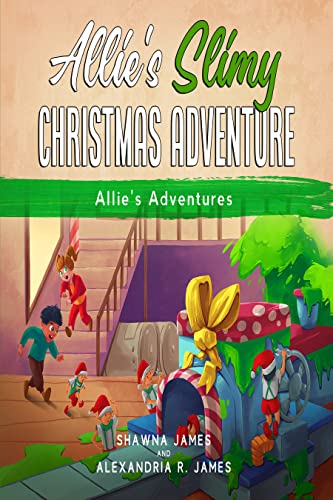 "Awarded a 5-Star Reader's Favorite Editorial Review, Nov. 2022"
Hey Kids, What would you do if your house was covered in goo and you found a glowing door that led to the North Pole? Allie Simonson and her best friend Ryan have to deal with that exact situation.
When they stepped through the glowing door, they entered the magical world of the North Pole, where Santa and his elves are facing a sticky situation.
Will Allie and Ryan be able to help Santa and the elves, and still make it back home in time for dinner? Or will the goo destroy the North Pole and ruin Christmas for everyone?