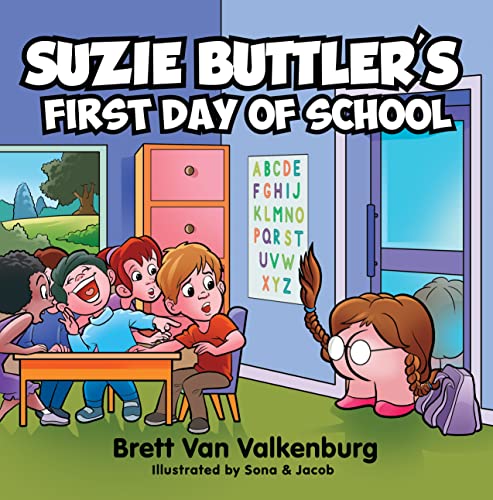 Life is a challenge for Suzie Buttler, a spirited little girl who was born in the shape of a butt. (Yes, you read that right!) Her older brother is a brat, and her classmates can be callous, but, with tenacity and ingenuity, Suzie is determined to rise above the bullies and show everyone that she is more than just a butt.
Suzie is excited for her very first day of Kindergarten, even though her brother, Harold, warns her that she will be laughed at because she's "just a butt." Despite Suzie's optimism and positive attitude, fitting in with her classmates turns out to be more difficult than she had imagined. Can Suzie stand up to the bullies and help them to see beyond surface appearances?
Suzie Buttler's First Day of School is the first book in a series of whacky children's stories about learning to overcome physical differences and to value people for who they are instead of what they look like.
This is a silly story for anyone who has ever felt different. It is an absurdly unique tale that breathes new life into the children's picture book genre by addressing classic themes such as kindness, prejudice, and empathy with a loveable and unforgettable character that will have your kids laughing… their butts off. $1.99 on Kindle.