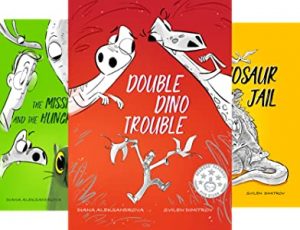 Illustrated Chapter Books for emerging and reluctant readers.
How do you survive an encounter with a gang of rowdy dinosaurs? Discover the secret world of Dinosaur Land and the peculiar group of creature living there.
Our fantasy adventures are created to keep the young reader's attention with illustrations throughout and a healthy blend of shivers and giggles.
Free to $5.99 on Kindle.