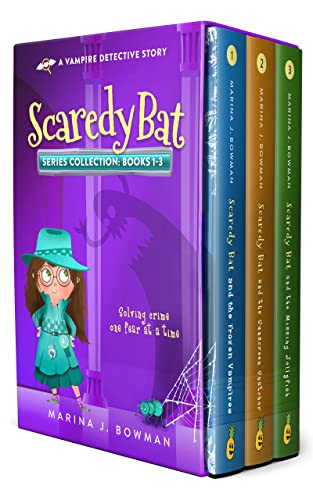 Solving crime, one fear at a time… Ellie "Scaredy Bat" Spark is a tween vampire that loves solving mysteries, but is afraid of…everything. She's afraid of spiders, clowns, and deep water to name a few. But with a little courage and help from her friends, Ellie just might achieve her dream of becoming a real detective.
This Scaredy Bat series 3-book bundle deal includes:
1) Scaredy Bat and the Frozen Vampires
2) Scaredy Bat and the Sunscreen Snatcher
3) Scaredy Bat and the Missing Jellyfish $1.99 on Kindle.