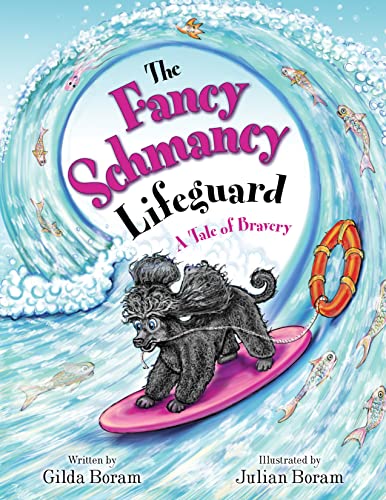 Buddy really, REALLY wants to be a lifeguard.
There's only one problem … He's just a teeny weeny, fluffy puffy toy poodle!
Meet Buddy, an adorable pocket-sized puppy who will stop at nothing to become a lifeguard. He practices hard every day … swimming, diving, rescuing … but no matter how hard he tries, nobody thinks he can do the job. His heart is full of hope, but when the family move from beachside Sydney all the way to chilly London, this determined little dog's efforts to chase his dreams don't go to plan at all!
Can he find a way to prove his bravery and show everyone there's more to him than meets the eye? Buddy will steal your heart, and his spirit-lifting journey will inspire every reader to follow their dreams.
$0.99 on Kindle.