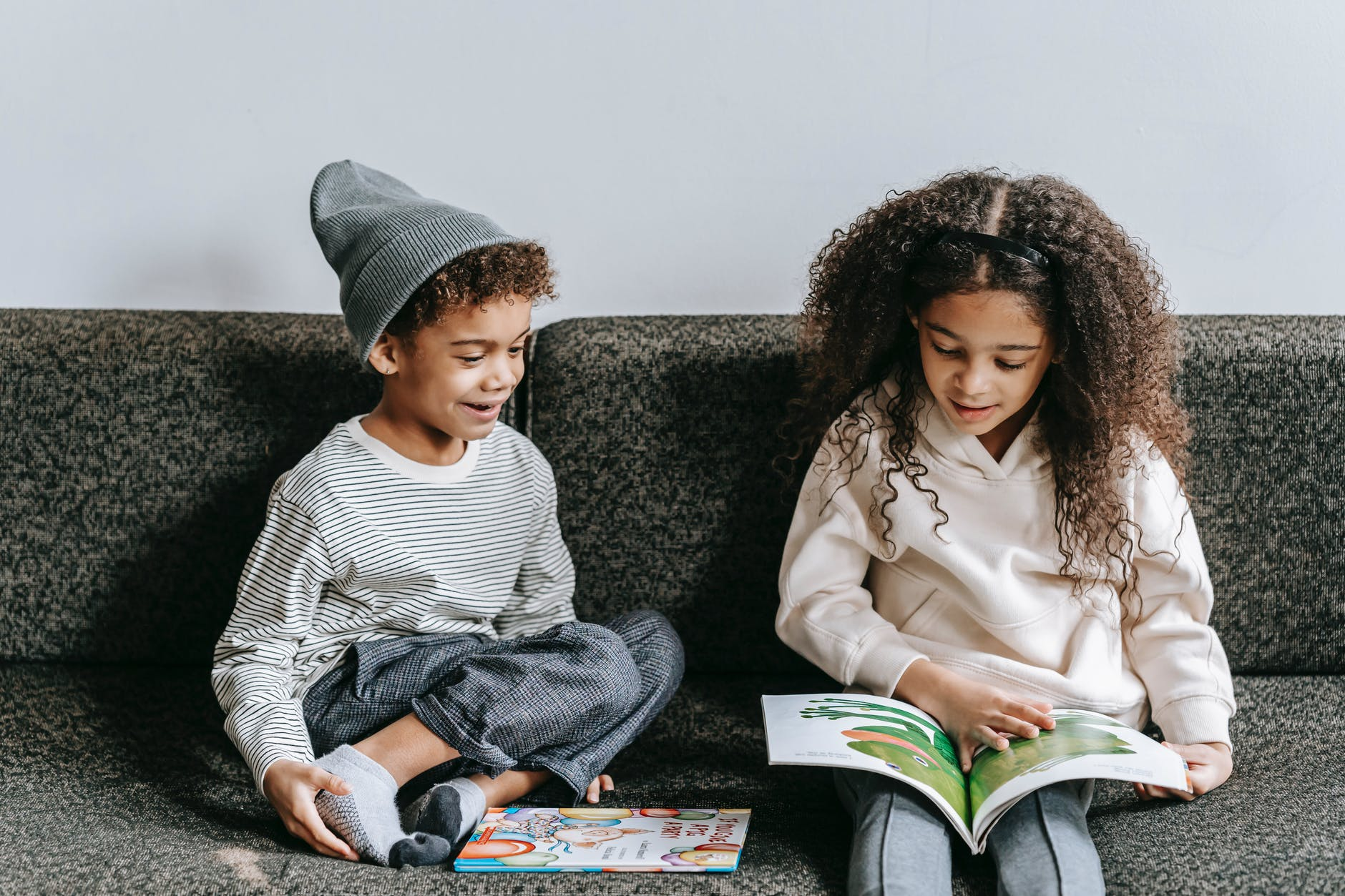 The best children's books are those capable of telling an entertaining story and teaching kids important life lessons. If you're looking for new titles to educate and inspire your children, these award-winning children's books from 2021 would make excellent additions to your bookshelf.
2021 John Newbery Medal
The Newbery Medal, named for the 18th-century British bookseller John Newbery, is an annual award given to an author who has made the most distinguished contribution to American literature for children.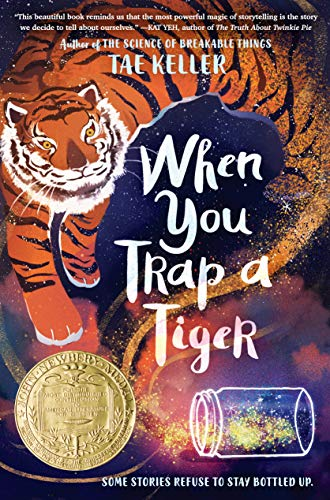 When Lily and her family move in with her sick grandmother to help her out, she meets a magical tiger out of an ancient Korean folktale. She strikes up a deal with the tiger after trapping it, hoping that the magical beast will be able to heal her grandmother's illness. The tiger tells Lily that her family stole something from it long ago, so it will heal her grandmother if Lily returns the stolen item. Then, the real journey begins.
2021 Caldecott Medal
The Caldecott Medal is named after Randolph Caldecott, a 19th-century English illustrator. The Association for Library Service to Children gives it to the artist of the most distinguished American picture book for children.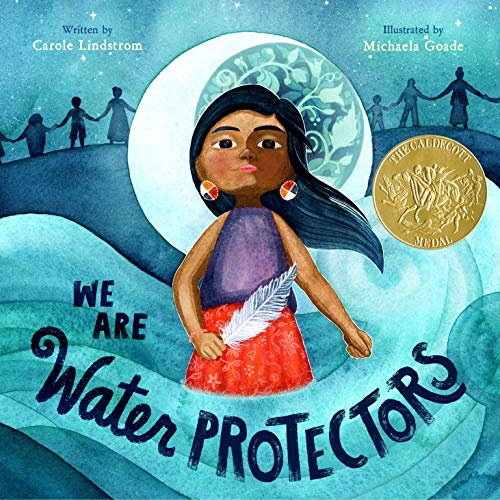 We Are Water Protectors by Carole Lindstorm and illustrated by Michaela Goade
Inspired by real-life stories of indigenous people fighting for environmental protections, this book tells the tale of a young water protector who fights back against a poisonous black snake that threatens to destroy her community's water supply.
2021 Coretta Scott King Book Award
The Coretta Scott King Award is named after the wife of Martin Luther King Jr., and is awarded by the Ethnic & Multicultural Information Exchange Round Table. The award is given to outstanding African American authors and illustrators of children's books.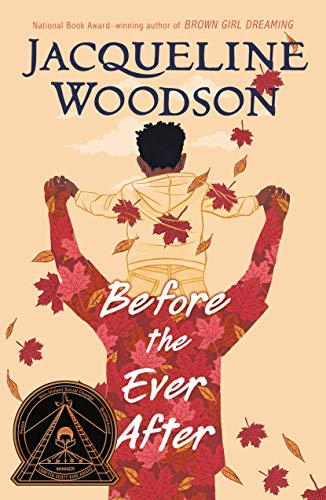 Growing up as the son of a famous professional football star is difficult in many ways. As the boy grows older, he notices the contrasts between his father's angry outbursts and memory lapses at home and his idolized public reputation. After numerous years of head injuries, his father needs to accept that his difficult symptoms won't go away and that he needs to rely on his son to help him adjust to a new lifestyle.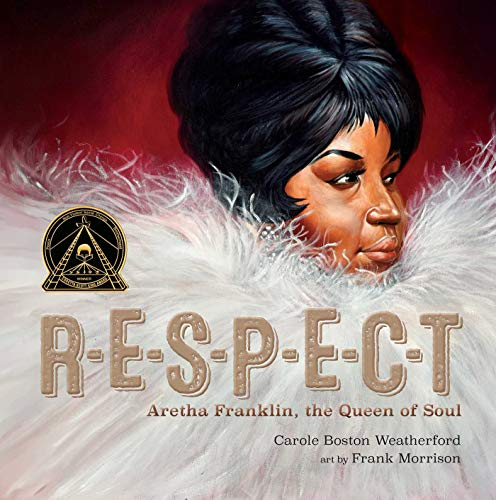 This vibrant illustrated account of Aretha Franklin's life will captivate all young readers and aspiring stars. Kids will hang on every word as they learn about everything from her childhood to her Grammy Awards to her ongoing fight for civil justice.
2021 Michael L. Printz Award
The Michael L. Printz Award is named after a long-time active member of the Young Adult Library Services Association and given to a book that exemplifies excellence in young adult literature.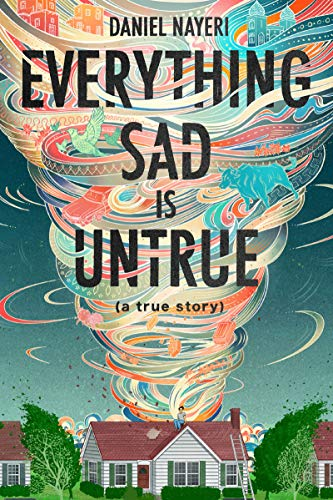 In this powerful story, author Daniel Nayeri shares his own personal experience as a child refugee. After fleeing from Iran, Daniel and his family were shuffled to different refugee camps in numerous countries before ending up in Oklahoma. When Daniel was young, nobody believed his traumatic stories. In this book, he reclaims his truth and stands up for his right to be heard.
2021 Schneider Family Book Awards
The Schneider Family Book Award is awarded to 3 books that excellently portray the experiences of people with disabilities. There is a category for children's books, books for middle-school children, and young adult literature.
Poet Jordan Scott writes about his own experience growing up with a speech impediment in this beautifully illustrated book. This book is perfect for any child who feels different, lonely, or lost as they're growing older.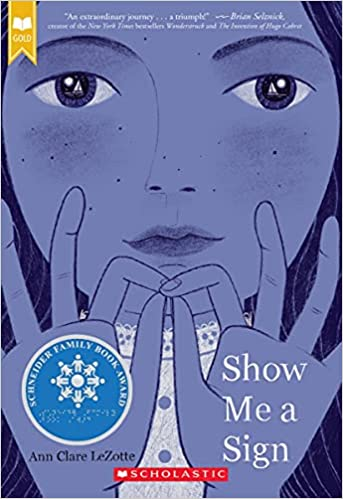 Mary Lambert is growing up in the deaf community of Chilmark on Martha's Vineyard in 1805, where practically everyone communicates in a shared sign language. But soon, her world is turned upside-down. Her older brother tragically passed away, land disputes between the English and her community have become violent, and a pseudo-scientist is trying to figure out the cause of the community's widespread deafness. When the faux scientist decides that Mary would be the perfect "specimen" for his study, he kidnaps her.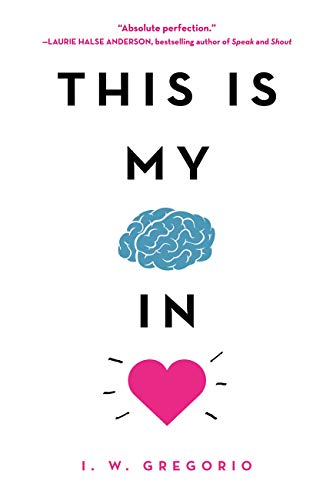 This love story is told from two perspectives. One teen is an aspiring filmmaker and the other is a school paper editor. Together, they work through mental health difficulties, school stress, and their feelings about love as they try to promote a struggling Chinese restaurant in their neighborhood.
2021 Mildred L. Batchelder Award
The Mildred L. Batchelder Award is given to the most outstanding children's book translated into English and published in the U.S. It strives to give recognition to the publisher, the original author, and the translator.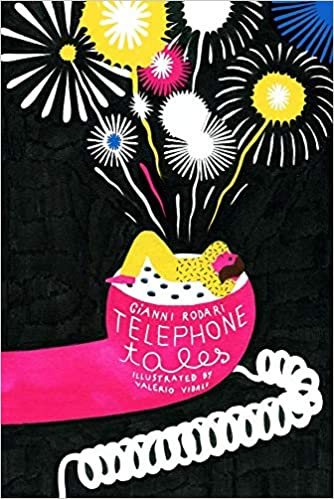 Telephone Tales by Gianni Roadari, illustrated by Valerio Vidali, and translated by Antony Shugaar
Every night, Mr. Bianchi calls his daughter to tell her a bedtime story. This occurs in the 20th century, so Mr. Bianchi often uses payphones to call home. He makes it a game to tell a complete story every night before the time on the call runs out. Paying just a single coin every night, Mr. Bianchi tells a completely new short story, each more delightful than the next. Children will want to hear these telephone tales again and again and again!
2021: Odyssey Award
The Odyssey Award for Excellence in Audiobook Production is given to the best audiobook produced for children or young adults in the United States.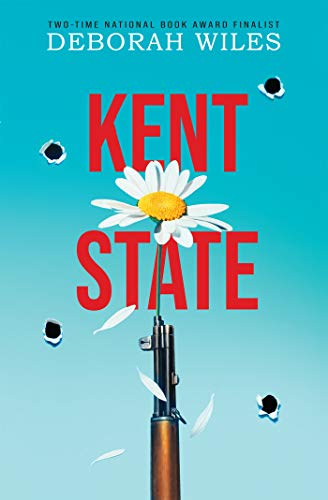 Narrated by an all-star voice acting cast, including Christopher Gebauer, Lauren Ezzo, Christina DeLaine, Johnny Heller, Roger Wayne, Korey Jackson, and David de Vries, this story tells the horrifying true story of a shooting on the campus of Kent State University in 1970.
2021 Pura Belpré Awards
The Pura Belpré Award is presented to a Latino or Latina writer and illustrator who create outstanding literature for children that portrays and celebrates their cultural experiences.

This charming storybook follows Little Lobo as he watches his favorite wrestling champion perform and then goes to enjoy lunch from the nearby food truck vendors.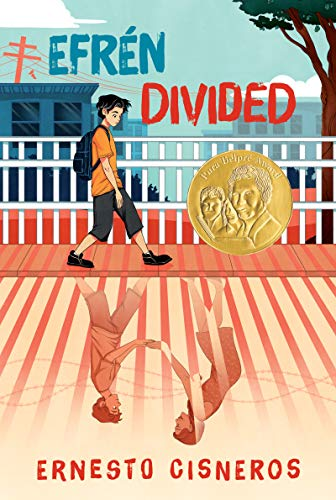 A young Mexican American boy has grown up terrified that his undocumented immigrant parents will one day be deported back to Mexico. Although his family has worked hard to create a safe life in the United States, he fears that their hard work will be taken away from them in an instant. One day, his worst nightmare comes true when his loving mother is arrested and deported.
2021 Robert F. Sibert Informational Book Award
The Robert F. Sibert Informational Book Medal is awarded annually to the author and illustrator of the most distinguished children's informational book published in the United States.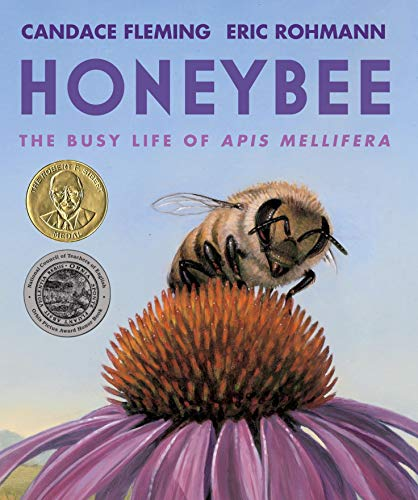 Readers will be whisked away with Apis, a honeybee, as she grows and learns within her hive. Through the story, readers will learn real facts about bees from the perspective of adorable little Apis. From searching for nectar to doing different jobs around the hive, Apis will delight and educate your children on every page.
2021 Stonewall Mike Morgan and Larry Romans Children's and Young Adult Literature Book Award
Since 1971, the American Library Association's Rainbow Round Table has given this award to the author of an exceptional LGBTQIA+ book.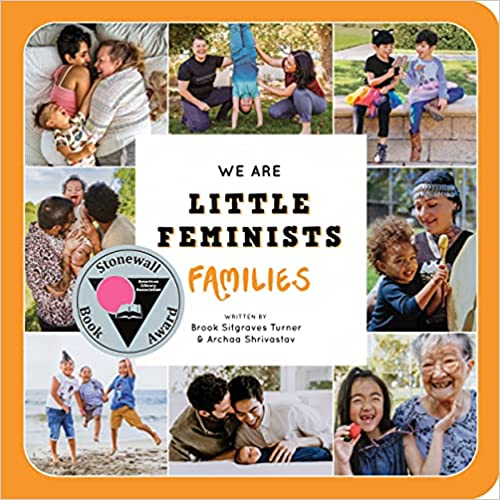 This book is a gorgeous compilation of photos from families around the country to celebrate and promote gender and racial equality. Alongside each photo, poetic words describe how family can come in all kinds of shapes and sizes.
2021 Theodor Seuss Geisel Award
Named in honor of the world-renowned children's book author, Dr. Seuss, the Theodor Seuss Geisel Award is given annually to the most creative and imaginative books for beginner readers.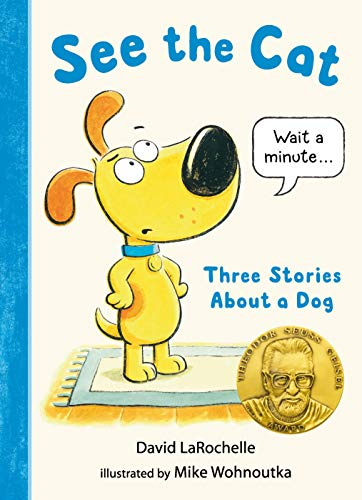 Max is an adorable dog, not a cat. However, the book keeps telling readers to "See the cat." How can Max fix the text to make sure the story is correct? Author David LaRcoehelle's hilarious story will make kids giggle until the conflict is finally resolved on the last page.
2021 William C. Morris Award
The William C. Morris YA Debut Award aims to recognize books published by first-time authors who made impressive contributions towards young adult literature.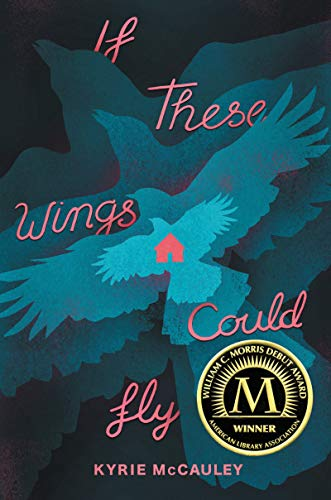 This book shares a tale that's both heart wrenching and heartwarming. In a small farming community, high school senior Leighton struggles to protect herself and her younger sisters from their abusive father while embarking on her own romantic relationship.
2021 YALSA Award for Excellence in Nonfiction
The (Young Adult Library Services Association) gives this award to the author of an exceptional nonfiction book published for young adults.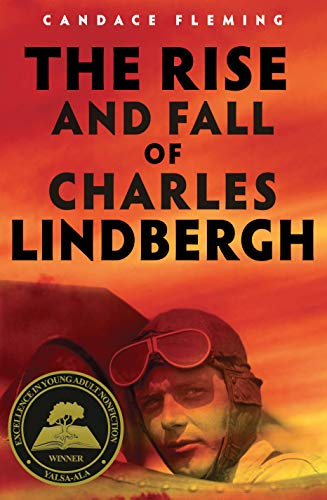 Charles Lindbergh had an absolutely fascinating life, and this biography does an excellent job detailing his jaw-dropping achievements alongside his deeply disturbing convictions. Aside from being the first human being to fly across the Atlantic, Lindbergh was also a fierce champion of eugenics, a Nazi sympathizer, and an anti-Semite. He was also a relentless environmentalist who faced unspeakable tragedy when his baby was kidnapped and murdered. Learn everything about this larger-than-life character whose name is forever ingrained in American history.
2021 Asian/Pacific American Awards for Literature
The goal of the Asian/Pacific American Award for Literature is to honor and recognize outstanding books about Asian/Pacific Americans and their cultural heritage.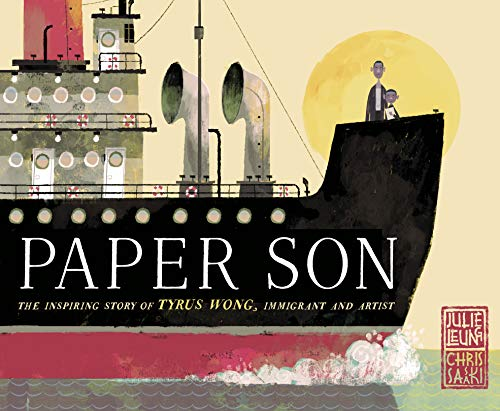 This was the picture book winner of the Asian/Pacific American Awards for Literature.
This picture book tells the riveting and inspiring story of Tyrus Wong, who ultimately became an artist who painted the backgrounds in the movie Bambi. Readers will travel with Wong from his seafaring journey from China to America, and then his enrollment at an art institute in Los Angeles. All little artists will be inspired to pick up their paint brushes after reading about this man's impressive tale.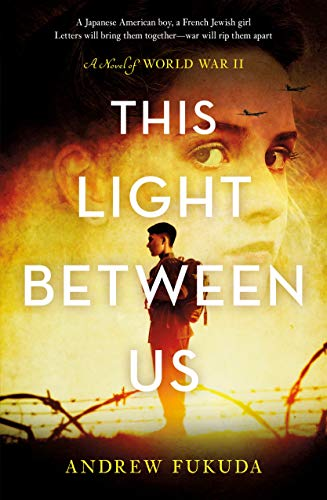 This title was the youth literature winner of the Asian/Pacific American Awards for Literature.
The year is 1935, and 10-year-old Alex has just learned that his French pen pal, Charlie, is actually a girl. Despite his initial disappointment, the two continue to exchange letters for years to come. As they both begin to experience the terrors and hardships of war, they continue to write to each other amidst their personal struggles.