Here are all the Caldecott Award winning children's books since 1990. The Caldecott Medal is awarded annually by the Association for Library Service to Children to the artist of the most distinguished American picture book for children.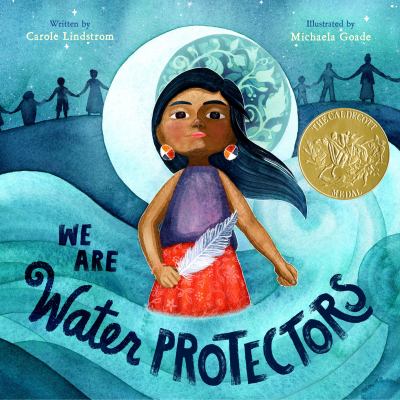 We Are Water Protectors by Carole Lindstrom, illustrated by Michaela Goade
2021 Caldecott Award winner
Water is the first medicine. It affects and connects us all. When a black snake threatens to destroy the Earth and poison her people's water, one young water protector takes a stand to defend Earth's most sacred resource.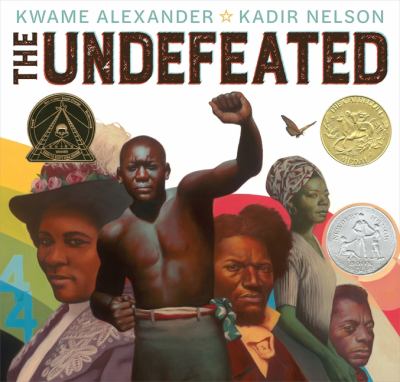 The Undefeated by Kwame Alexander illustrated by Kadir Nelson
2020 Caldecott Award winner
This poem is a love letter to black life in the United States. It highlights the unspeakable trauma of slavery, the faith and fire of the civil rights movement, and the grit, passion, and perseverance of some of the world's greatest heroes, offering deeper insights into the accomplishments of the past, while bringing stark attention to the endurance and spirit of those surviving and thriving in the present.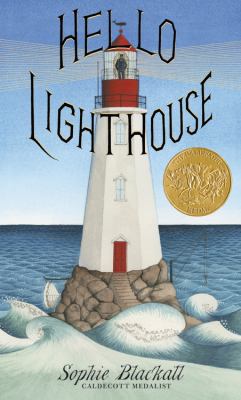 Hello Lighthouse by Sophie Blackall illustrated by Sophie Blackall
2019 Caldecott Award winner
Step back in time to experience life in a lighthouse. Outside the wind blows, the fog rolls in, and icebergs drift by. Inside, the daily life of a lighthouse keeper and his family unfolds.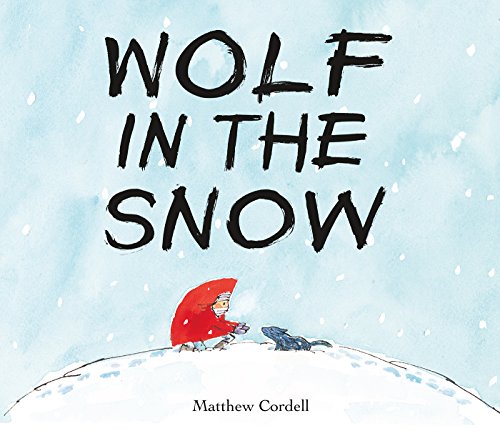 Wolf in the Snow by Matthew Cordell illustrated by Matthew Cordell
2018 Caldecott Award winner
A girl is lost in a snowstorm. A wolf cub is lost, too. How will they find their way home? Paintings rich with feeling tell this satisfying story of friendship and trust. Here is a book set on a wintry night that will spark imaginations and warm hearts.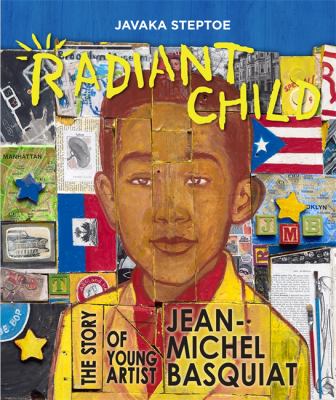 Radiant Child: The Story of Young Artist Jean-Michel Basquiat by Javaka Steptoe illustrated by Javaka Steptoe
2017 Caldecott Award winner
A picture book biography about modern art phenomenon Jean-Michel Basquiat who became famous for his unique, collage-style paintings in the 1980s. But before that, he was a little boy who saw art everywhere: in poetry books and museums, in games and in the words that we speak, and in the pulsing energy of New York City.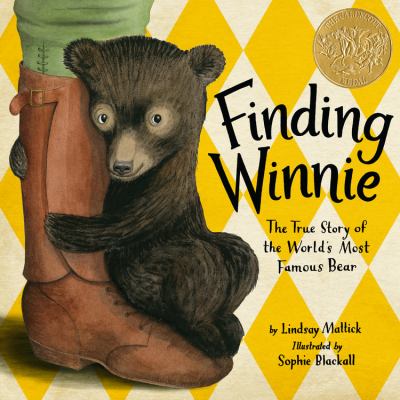 Finding Winnie: The True Story of the World's Most Famous Bear by Lindsay Mattick illustrated by Sophie Blackall
2016 Caldecott Award winner
Before Winnie-the-Pooh, there was a real bear named Winnie. Rescued by veterinarian Harry Colebourn on his way to World War I, Winnie eventually made her way to the London Zoo where she made another new friend, a real boy named Christopher Robin. Here is the remarkable true story of the bear who inspired Winnie-the-Pooh.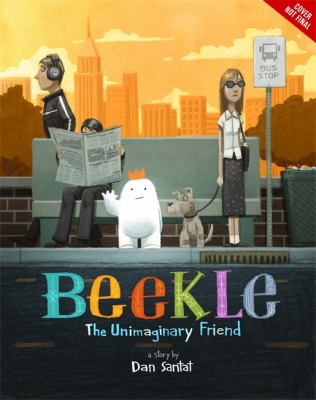 The Adventures of Beekle, the Unimaginary Friend by Dan Santat illustrated by Dan Santat
2015 Caldecott Award winner
On an island far away an imaginary friend is born. He patiently waits his turn to be chosen by a real child, but when he is overlooked time and again, he sets off on an incredible journey to the bustling city, where he finally meets his perfect match and-at long last-is given his special name: Beekle.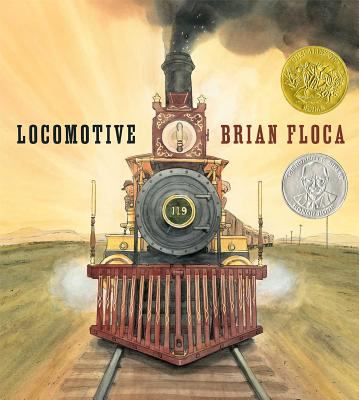 Locomotive by Brian Floca illustrated by Brian Floca
2014 Caldecott Award winner
It was the summer of 1869, and trains, crews, and family were traveling together, riding America's new cross-country railroad. These pages come alive with the details of the trip and the sounds, speed, and strength of the mighty locomotives; the work that keeps them moving; and the thrill of travel from plains to mountain to ocean.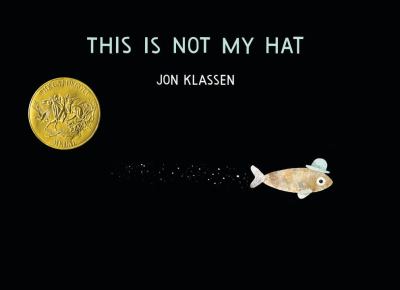 This Is Not My Hat by Jon Klassen illustrated by Jon Klassen
2013 Caldecott Award winner
A tiny fish enjoys wearing a hat, but the trouble is…it's not his hat.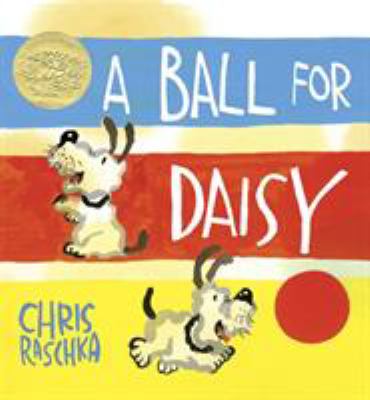 A Ball for Daisy by Chris Raschka illustrated by Chris Raschka
2012 Caldecott Award winner
A wordless picture book about all the fun a dog can have with her ball.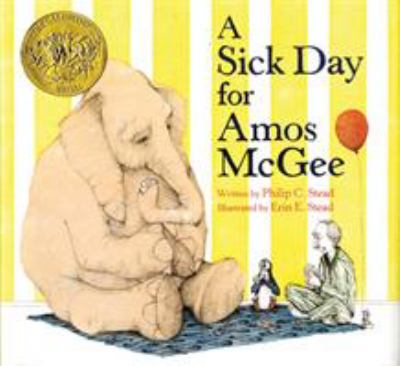 A Sick Day for Amos McGee by Philip C. Stead illustrated by Erin E. Stead
2011 Caldecott Award winner
Amos McGee, a friendly zookeeper, always made time to visit his good friends: elephant, tortoise, penguin, rhinoceros, and owl. But one day he woke up with a cold. Though he didn't make it into the zoo that day, he did receive some unexpected guests.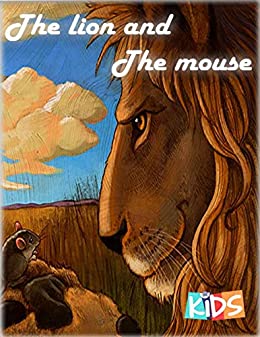 The Lion & the Mouse by Jerry Pinkney illustrated by Jerry Pinkney
2010 Caldecott Award winner
In this wordless retelling of an Aesop fable set in the African Serengeti, an adventuresome mouse proves that even small creatures are capable of great deeds when she rescues the King of the Jungle.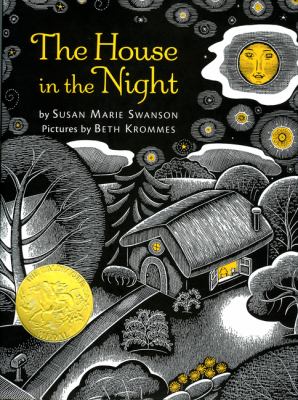 The House in the Night by Susan Marie Swanson illustrated by Beth Krommes
2009 Caldecott Award winner
A spare, patterned text and glowing pictures explore the origins of light that make a house a home in this bedtime book for young children. Naming nighttime things that are both comforting and intriguing to preschoolers—a key, a bed, the moon—this timeless book illuminates a reassuring order to the universe.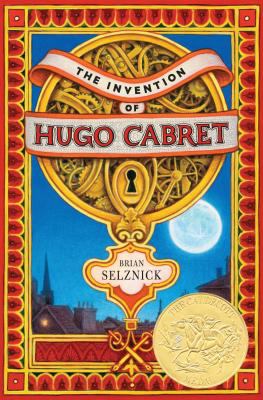 The Invention of Hugo Cabret by Brian Selznick illustrated by Brian Selznick
2008 Caldecott Award winner
When twelve-year-old Hugo, an orphan living and repairing clocks within the walls of a Paris train station in 1931, meets a mysterious toy seller and his goddaughter, his undercover life and his biggest secret are jeopardized.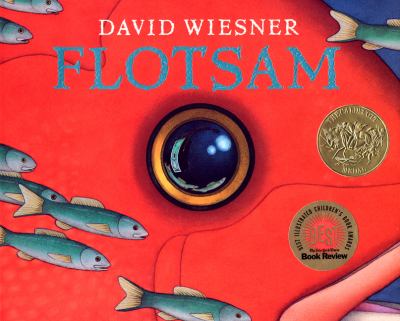 Flotsam by David Wiesner illustrated by David Wiesner.
2007 Caldecott Award winner
A wave deposits an old-fashioned contraption at the feet of an inquisitive young beachcomber. It's a Melville underwater camera, and the excited boy quickly develops the film he finds inside.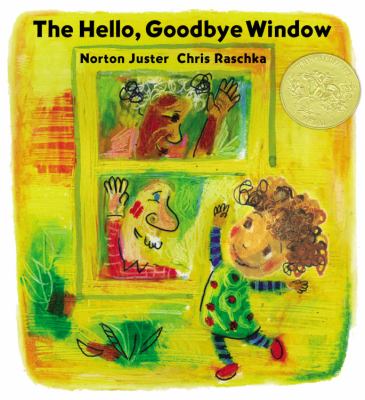 The Hello, Goodbye Window by Norton Juster illustrated by Chris Raschka
2006 Caldecott Award winner
On the title page, a little girl springs away from her parents; turn the page, and the reader sees only her arms on the gate, the reader taking her perspective as she looks over to the white clapboard house where her Nanna and Poppy's faces stare equally eagerly out of the Hello, Goodbye Window.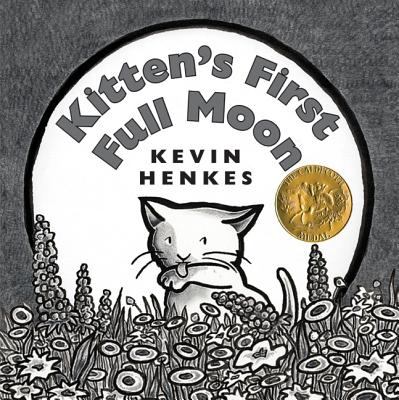 Kitten's First Full Moon by Kevin Henkes, illustrated by Kevin Henkes
2005 Caldecott Award winner
When Kitten mistakes the full moon for a bowl of milk, she ends up tired, wet, and hungry trying to reach it.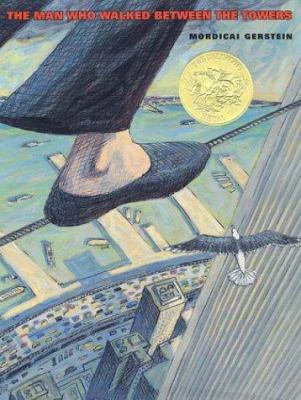 The Man Who Walked Between the Towers by Mordicai Gerstein illustrated by Mordicai Gerstein
2004 Caldecott Award winner
In 1974, French aerialist Philippe Petit threw a tightrope between the two towers of the World Trade Center and spent an hour walking, dancing, and performing high-wire tricks a quarter mile in the sky.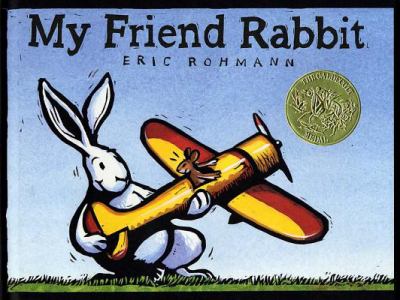 My Friend Rabbit by Eric Rohmann illustrated by Eric Rohmann
2003 Caldecott Award winner
Something always seems to go wrong when Rabbit is around, but Mouse lets him play with his toy plane anyway because he is his good friend.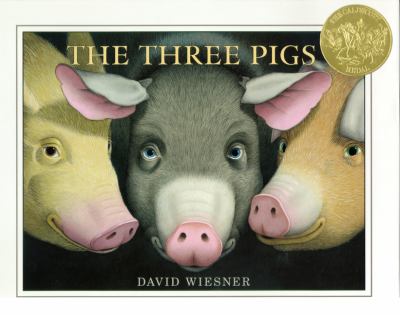 The Three Pigs by David Wiesner illustrated by David Wiesner
2002 Caldecott Award winner
The pigs escape the wolf by going into another world where they meet the cat & the fiddle, the cow that jumped over the moon, and a dragon.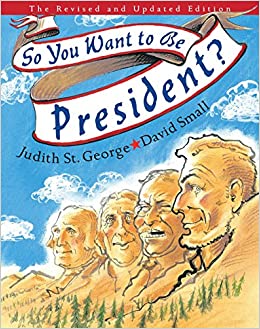 So You Want To Be President? by Judith St. George illustrated by David Small
2001 Caldecott Award winner
This book offers an assortment of facts about the qualifications and characteristics of U.S. presidents, from George Washington to Bill Clinton.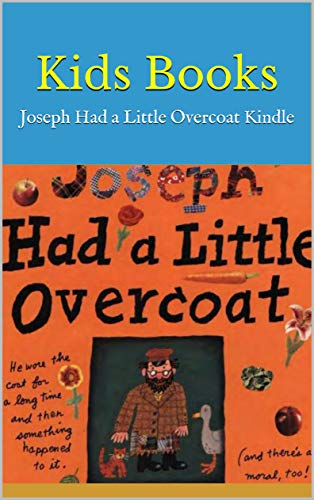 Joseph Had a Little Overcoat by Simms Taback illustrated by Simms Taback
2000 Caldecott Award winner
A very old overcoat is recycled numerous times into a variety of garments.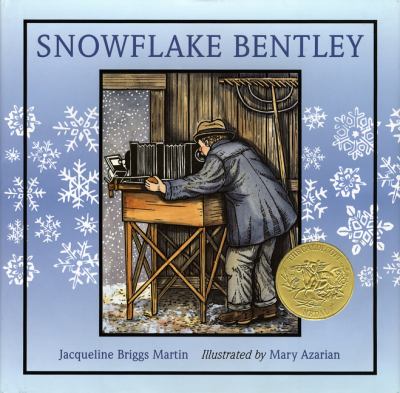 Snowflake Bentley by Jacqueline Briggs Martin illustrated by Mary Azarian
1999 Caldecott Award winner
A biography of a self-taught scientist who photographed thousands of individual snowflakes in order to study their unique formations.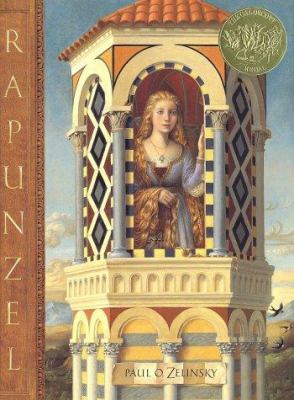 Rapunzel by Paul O. Zelinsky illustrated by Paul O. Zelinsky
1998 Caldecott Award winner
A retelling of a folktale in which a beautiful girl with long golden hair is kept imprisoned in a lonely tower by a sorceress.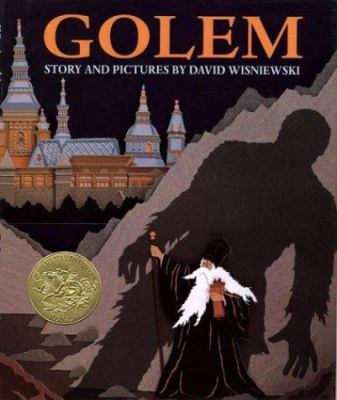 Golem by David Wisniewski illustrated by David Wisniewski
1997 Caldecott Award winner
A saintly rabbi miraculously brings to life a clay giant who helps him watch over the Jews of sixteenth-century Prague.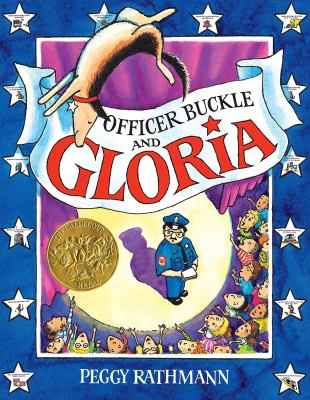 Officer Buckle and Gloria by Peggy Rathmann illustrated by Peggy Rathmann
1996 Caldecott Award winner
The children at Napville Elementary School always ignore Officer Buckle's safety tips, until a police dog named Gloria accompanies him when he gives his safety speeches.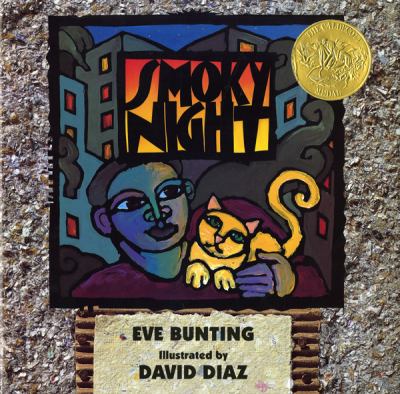 Smoky Night by Eve Bunting illustrated by David Diaz
1995 Caldecott Award winner
When the Los Angeles riots break out in the streets of their neighborhood, a young boy and his mother learn the values of getting along with others no matter what their background or nationality.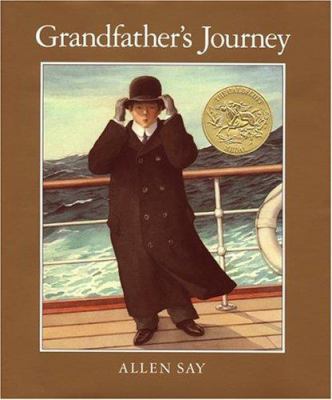 Grandfather's Journey by Allen Say illustrated by Allen Say
1994 Caldecott Award winner
A Japanese American man recounts his grandfather's journey to America which he later also undertakes, and the feelings of being torn by a love for two different countries.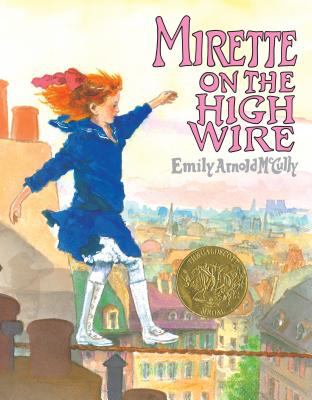 Mirette on the High Wire by Emily Arnold McCully illustrated by Emily Arnold McCully
1993 Caldecott Award winner
Mirette learns tightrope walking from Monsieur Bellini, a guest in her mother's boarding house, not knowing that he is a celebrated tightrope artist who has withdrawn from performing because of fear.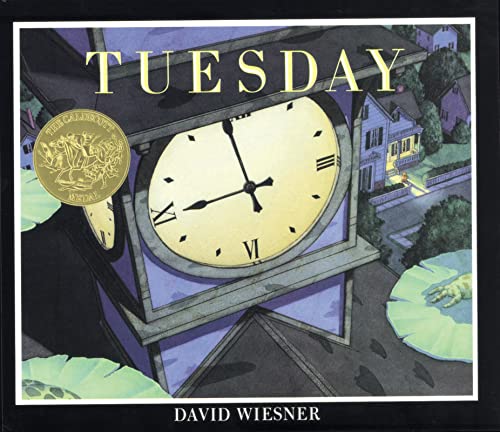 Tuesday by David Wiesner illustrated by David Wiesner
1992 Caldecott Award winner
Frogs rise on their lily pads, float through the air, and explore the nearby houses while their inhabitants sleep.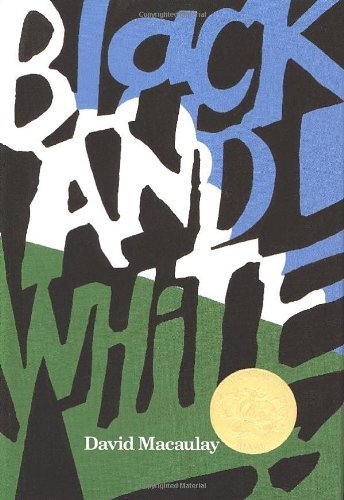 Black and White by David Macaulay illustrated by David Macaulay
1991 Caldecott Award winner
Four brief "stories" about parents, trains, and cows, or is it really all one story? The author recommends careful inspection of words and pictures to both minimize and enhance confusion.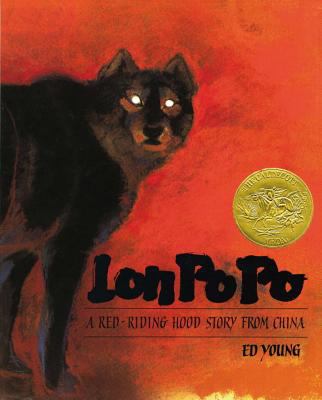 Lon Po Po : a Red-Riding Hood Story from China by Ed Young illustrated by Ed Young
1990 Caldecott Award winner
Three sisters staying home alone are endangered by a hungry wolf who is disguised as their grandmother.