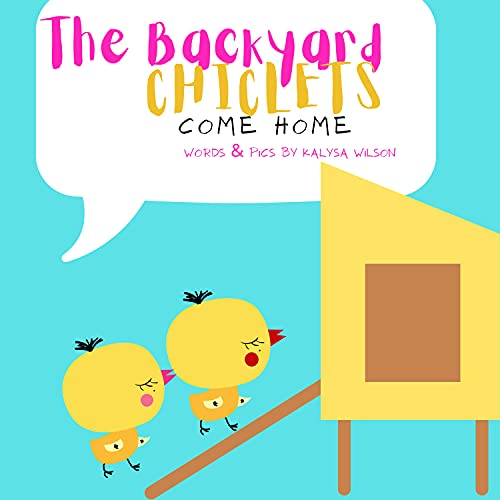 Gravy and Pepper, your favorite backyard chiclets (backyard chickens), find themselves exploring their new backyard, having new adventures, learning at school, and meeting new friends.
The Backyard Chiclets is a children's book series perfect for pre-k kids ages 2-6 years old, who want to learn about animals, manners, ABC's to 123's, holidays, and so much more.
The Backyard Chiclets Come home explores Gravy and Pepper's first day in their new backyard. $1.99 on Kindle.