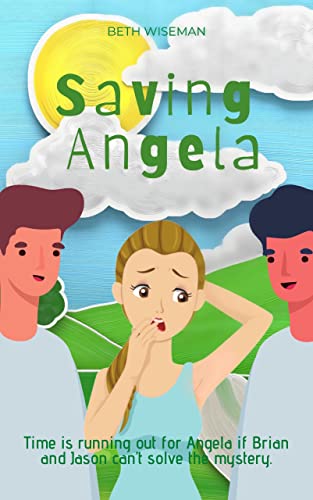 PRE-ORDER PRICE GUARANTEE (regular price on release day will be $7.99).
FROM A BESTSELLING AND AWARD-WINNING AUTHOR OF OVER TWO MILLION BOOKS.
"Beth Wiseman has temporarily shifted gears and released her first children's book. What a delight SAVING ANGELA is for younger readers. Parents and teachers will love this story about friendship and doing what's right, all wrapped up in a magical tale kids will adore. Filled with fun, the morals in the story are clear without being preachy. Well done, Ms. Wiseman." ~ Kelly Long, bestselling author for Kensington Publishers and former English teacher
The paperback is available now. FREE signed bookplates available with a SASE envelope to personalize your children's book as a gift for a child, grandchild, niece, nephew, etc. (info. on author's website–https://bethwiseman.com/contact/.